Potters Bar Drain Unblocking

London EN6
London Drain Clear Ltd offer professional drain clearing and unblocking services throughout Potters Bar and North London.
Potters Bar clogged drain specialists are available 24 hours a day, 7 days a week. For blocked drains, clogged toilets, blocked bathtubs, blocked sinks, or any other plumbing or drainage related difficulties, call our plumbers at Potters Bar.
For bathroom sink unblocking, our charges start at only £29.99. You may speak with one of our plumbers before we arrive to clarify your situation and ensure that you are comfortable with our team and service.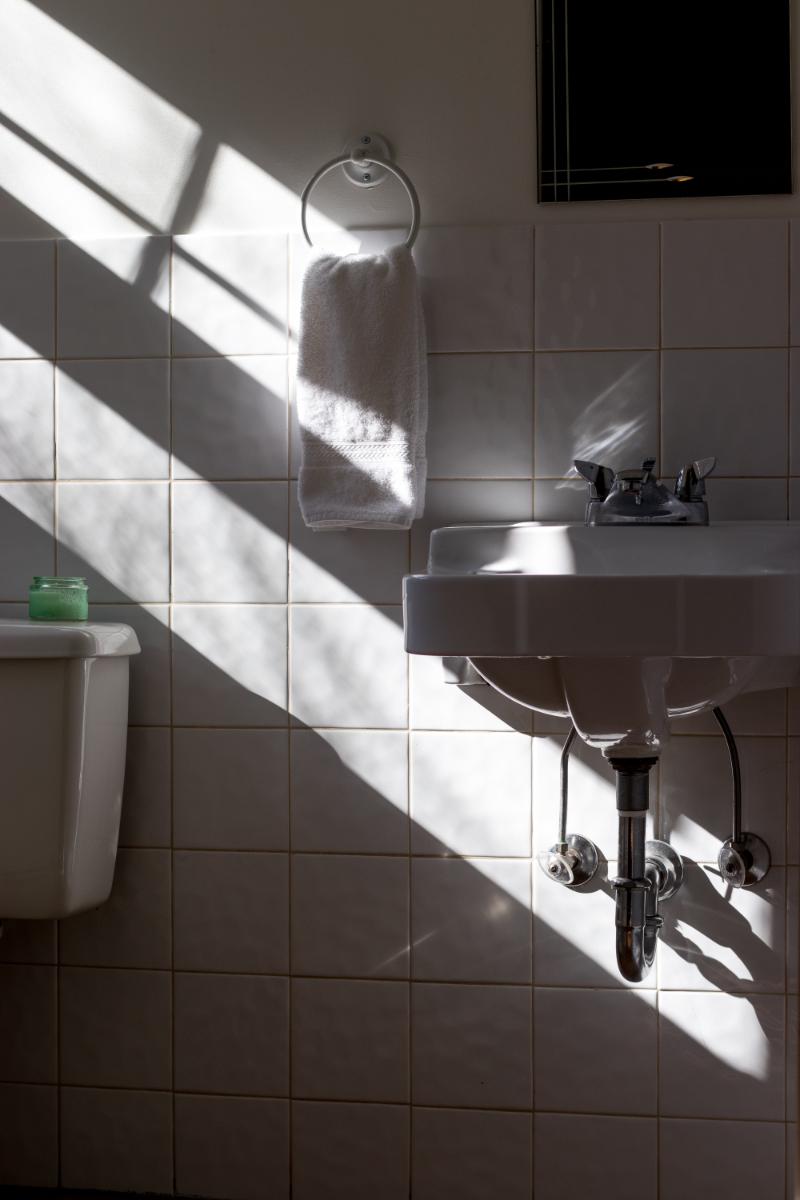 Drain Unblocking Potters Bar EN6
Potters Bar has a 24-hour emergency clogged drain and toilet unblocking service. We can help if you have water backing up from the toilet or if it just won't flush the contents properly.
Blocked drains can produce terrible odours and, in some circumstances, floods in the bathroom or kitchen, so it's better to get the blockage fixed as soon as possible.
We are accessible in Potters Bar 24 hours a day, 365 days a year. We would recommend our services.
Call us today to see how we can help you! Our experienced experts come highly recommended. Email or book us today, and we'll get the job done for you.
When you choose us at Potters Bar, we'll ensure your drains are checked and sorted; our number of terms will be discussed when we meet and consult you.
Our friendly team are happy to quote any findings - whether your toilet is blocked or you need your drain jetting. We are proud to offer our services. We understand the importance of a speedy service and keeping you informed; therefore, we provide a courteous service.
Don't hesitate to call us and discover how our polite and tidy engineers can fix your drainage problems - we'll leave you impressed.
Everything we provide is fixed-priced and designed to be useful. When we clean your drains, we work around your schedule; we make sure that everything is explained when you book an appointment with us.
We urgently fix your drainage difficulties from day to night; we appreciate and value your time. Thus we attempt to be transparent with you from the minute we are contacted.
We undertake drainage problems located all over England, offering the best customer-based services for many years.
Our reputation, quality and promptly equipped team are here to help clear away your drains - whether rubble or fat is blocking your pipes, we're sure to remove it for you.
We serve both domestic and commercial companies and properties. We always like to provide an in-person consultation to discuss the issues with customers so that our engineers can thoroughly inspect your drains.
We can rectify and provide solutions to your blocked pipes with the expertise that most companies lack. We serve as a stress-free way to have your drains unblocked and dealt with.
As a drainage company, we also provide an emergency drainage and pipework service, delivered to the highest standard by our engineers.
Our great feedback and reviews from customers let people know we come highly recommended - our blocked drain clearance services are provided efficiently and aim to reduce as much mess as possible.
From the moment you phone us, we can offer same day services at a fixed price.
Whether you're experiencing foul smells from your kitchen sink or wastewater, we'll come prepared with the right tools to eradicate those bad smells and leave you with happy drains.
Our fast response and great service can quickly resolve drainage issues, stubborn blockages, a blocked gully, or any other drain problems.
Here at Potters Bar, we're a professional company that provides fantastic services to clear blocked drains and make sure your drainage works how it should.
Our professional job hides no hidden fees. We simply provide an excellent service.
Potters Bar drainage system services are always here to offer the best drain unblocking services and best drainage services in England; our emergency drain cleaning is unparalleled in efficiency. If you're looking for blocked drain services, choose us at Potters Bar Drains.
Unblocking Blocked Drains In Potters Bar:
Potters Bar can use high-pressure water jetting to eliminate all types of drain obstructions. We have the skills and equipment to quickly clear obstructions in commercial, residential, and industrial drainage systems. Whatever type of obstruction we're working with, drain jetting is the most efficient and dependable technique to eliminate it.
Drain jetting is a necessary component of many drainage system services. It is also frequently utilised as a part of a drain cleaning service to remove all garbage from the afflicted region.
Even if clogged drains have generated a buildup of water in your system, high-pressure water jetting is still a necessary service. The force of the incoming water will flush away any debris, standing water, or congealed accumulation inside the pipe system.
Other methods, such as concrete and tree roots, may need to be employed in conjunction with drain jetting to help in unblocking.
When jetting with Potters Bar, we make sure to use high-pressure water to eradicate drain blockages. Our high-pressure water jetting can clean any drain in Potters Bar; our professional drainage engineers and experts can provide the best drain services.
From drain relining to drain surveys, we can provide it all. Our drain clearance services are unmatched and can clean any drain pipe and solve any drainage issue you're experiencing.
With this new high-pressure water system, our Potters Bar skilled drainage specialists can reach and remove obstacles far down your pipes and around tricky curves, saving you time, money, and costly recurrent maintenance problems. Drain cleaning or drain jetting is appropriate for most blockages and cleans the pipes, preventing future problems.
High-pressure drain jetting is a specialised service. Our plumbers in Potters Bar do drain jetting - when there is water coming up from the toilet, you have a clogged sewer drain.
Drain jetting is pulling a high-pressure jetting hose from the sewer, removing any blockages with a jet of water, and leaving your drains clean and clear. Drain jetting, drain cleaning, and plumbing and drainage contractors in Potters Bar
A clogged drain is a drainage issue that must be addressed immediately to avoid backing into the interior drains.
While various processes may be used to unclog a drain, employing a drain rod is the most popular and, in many cases, the simplest approach.
Attaching enough rods to reach the whole circumference of the drain is required when using a drain rod.
The rod is intended to be pushed about to release the particles creating the obstruction and allowing the water to flow freely again. Drain jetting can be used to remove junk once a drain has been freed with a rod.
CCTV surveys, which use cutting-edge technology, allow us to examine your whole drainage system. CCTV is significantly less expensive and less disruptive than digging.
It is used for various purposes, such as locating and identifying obstructions and leaks, identifying flaws in pipes, and determining any probable collapses or serious concerns. It aids in repair planning by providing a larger view of the problem at hand.
It can be used to map the drainage system in a specific place. Before beginning construction, groundwork or house additions, inspect the condition of the pipes.
This enables us to discover problems early on before the worst-case scenario becomes a reality. In addition to spotting problems, CCTV may give peace of mind by ruling out serious difficulties and passing surveys before acquiring a new house.
Nothing is worse than purchasing a home and discovering that it needs thousands of pounds in repairs that you might have noticed before closing. Importantly, CCTV enables a far more efficient means of fixing drainage problems or identifying possible difficulties.
Damaged drainage systems must be fixed as soon as possible to guarantee that they continue to work properly. In Potters Bar, we provide cured-in-place pipe repair, often known as drain lining.
As a cost-effective and efficient alternative to drain replacement, this highly successful treatment may be applied to all types of residential and commercial drains.
Minor fractures and damage to drains may be repaired with CIPP using either the resin drain lining placed along the length of the pipe or a shorter patch repair without the need for excavation. This long-lasting repair is a preferred and popular technique of drain repair when the damage isn't serious enough to necessitate a drain replacement, saving you time and money while avoiding the inconvenience that excavation may create. Call our staff for more information.
Drainage professionals formerly had to excavate enormous areas of the land to obtain access to drain systems. This took a long time, cost a lot of money, and created a lot of disruption on the property.
Many of these projects were made more challenging since the large-scale machinery required could not reach many of the locations.
As technology has improved, this massive undertaking has been reduced to a relatively simple one. Thanks to draining lining, our professional team of drainage engineers can repair all forms of broken drains with minimum disruption and cost to the property owner. Use our simple contact form to get in touch with us right now.
Potters Bar EN6 Blocked Drain Specialists
We are 24-hour drainage contractors for clogged drains in Potters Bar. If there's water flowing up through the toilet, blocked sewer drain clearing, our Potters Bar plumber can unclog a sink, toilet or sewage line at the best local price.
Residents in Potters Bar may rely on our rapid response time to unclog their bathtubs and sinks. Our drain unblocking plumbers can help you if your bath or sink is not draining properly.
The problem is frequently a buildup of hair in the drainpipe, and while drain cleaning tools can remove some of the clogs, the problem will reoccur. Even the most stubborn clogs may be removed, returning your drains to normalcy in no time.
Plumbers in Potters Bar are available 24 hours a day, seven days a week, to unclog your bath. Blocked toilets seldom arise at a convenient moment, but our Potters Bar drain plumbers are available 24 hours a day, seven days a week, to help Potters Bar residents with toilet obstructions.
Excessive toilet paper use, things dropping into the pan and becoming caught, or poor pipe design are all common reasons for clogged toilets, resulting in the toilet not flushing properly.
If your toilet is clogged, put aside the plunger and contact our drainage professionals. We know how to unclog a poorly blocked toilet quickly, and with our quick response toilet unblocking service, we'll be back to normal in no time.
Signs Your Blocked Drain Needs Cleaning
There are several indicators that your drains need to be cleaned. If you notice that water takes longer to drain in your shower or sink, it might be an indication that your drain needs to be serviced. Foul odours and water backing up into your bathroom facilities are additional unclean indicators that cleaning is required.
Cleaning drains regularly ensures that you and your family will not face any ugly or unsanitary concerns in the future. Our Potters Bar drain cleaning and unblocking services include blocked toilets, blocked baths, blocked drains, blocked sinks, stack pipes, drain jetting, blocked showers, bath basins, blocked gulleys, and main drains and manholes.
Some of the most typical causes of drain blockage are leaves, oils, fats, and grease; with our engineers, we can remove those items and leave you satisfied with your drains. We understand how inconvenient it is to be unable to use your drains; thus, we make a fuss about it - your drainage systems are important, and our engineers will only have the best service performed to correct them.
---
If you are looking for drain unblocking in Potters Bar or the surrounding areas of North London call 020 8363 0448 today or complete the contact form below to forward an enquiry.