Who Is Responsible For Blocked Sewage
Posted by:
Admin
Tags:
Blocked Sewage Pipes
Posted date:
13-08-2021

Who Is Responsible For Blocked Sewage Pipes?
We look at who is responsible for blocked sewage pipes in London and the UK. One primary source of conflict between neighbours is deciding who is responsible for drainage.
These issues are generally not thought about until the problem occurs. When a drain becomes blocked, you will need to find out who is responsible for the blocked pipes.
In most situations, the property owner is responsible for the drains located within the bounds of your property. If there is a problem with the drains and sewers outside of your property, these are usually the responsibility of the sewage companies.
Most sewers in the Uk are now publicly owned. However, there may still be some sewers and drains that are privately owned. If one of these sewers serves your property, you may be the person responsible for maintaining it.
Drain Repairs
To identify where the blockage has occurred, you will need to lift the inspection chamber. This will show you whether there is any backed-up sewage on your property or in the public sewers.
Find out if any of your neighbours have been affected by blocked drains. This will indicate whether it is a public sewer causing the problem.
The person responsible for the blocked drain will depend on where the blockage occurs. You will need to establish whether the blockage is in a private drain or public sewers.
If you notice a problem with any drains or sewers on your property, you will need to pay a professional to complete the work. You can choose whichever drain repair company that you want to complete the job. You may also decide to take out insurance for any work on your private drains.

Your building insurance company will usually inform you of your responsibility to take out insurance for the drains to your property.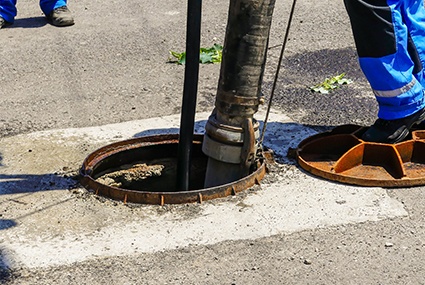 Drain Unblockers
If you think that you have a blockage in a drain near your property, you will need to find out who is responsible for the drain maintenance. If the sewers are private and belong to you, you must contact an expert to unblock the problem.
If the problem is with a public sewer, you should contact the local authorities and inform them of the blockage.

If your neighbour is responsible for the blockage, they are responsible for paying for the maintenance. If they refuse to pay to repair any drains that they are responsible for, you will need to contact your local Environmental Health Officers (EHOs).

Who is Responsible For a Blocked Drain?
Whoever's responsibility is to deal with a blocked drain will depend entirely on location in the drain or sewer that is blocked. The first thing that should be done is to establish whether the drain blockage is on a public sewer or a private drain.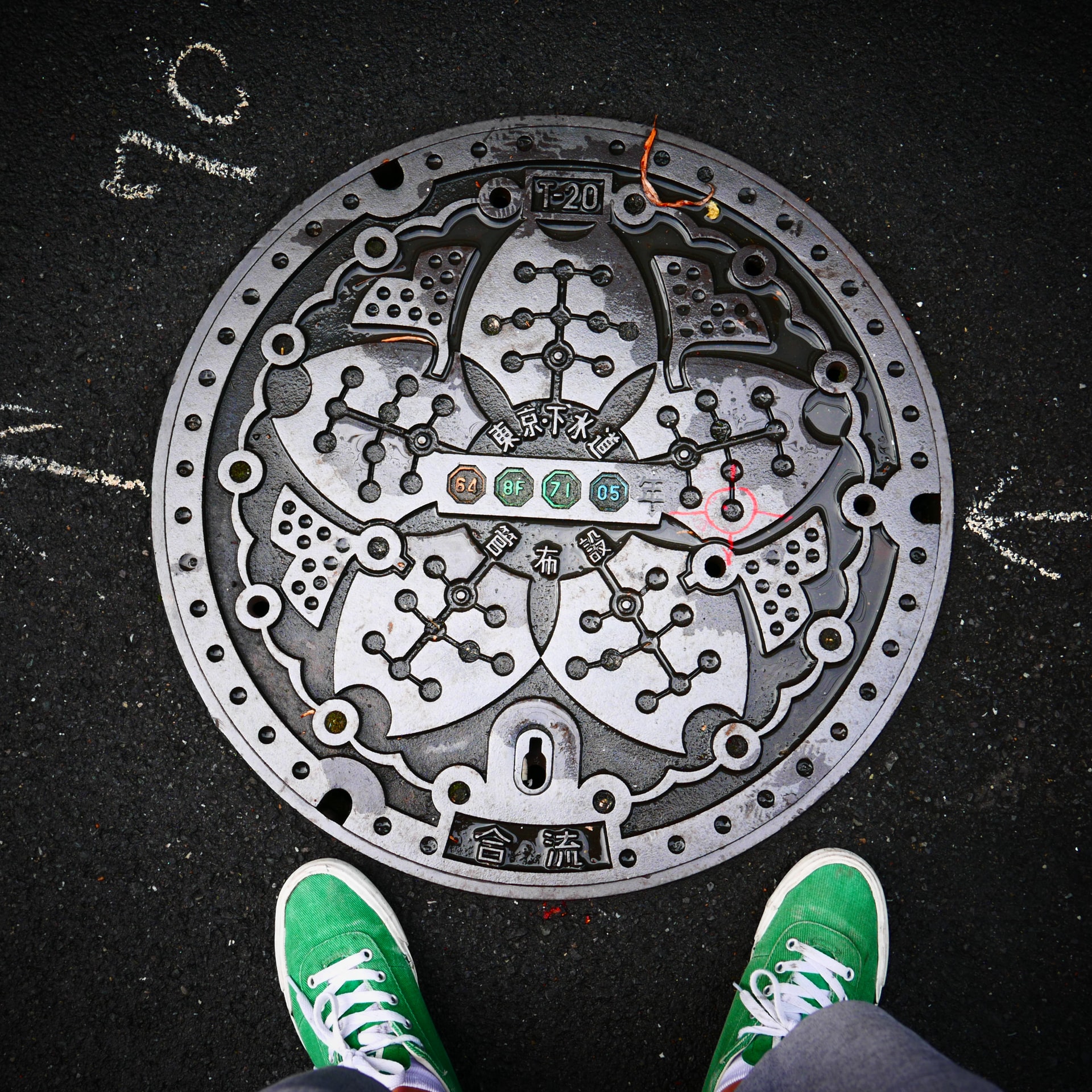 Public or Private?
The pipe that exits a property is called a drain, and when a drain from your property links up with a drain from somebody else's property, this becomes a sewer. Sewers can be both public or private, and the responsibility for who has to unblock them if a blockage should ever occur depends on whether the sewer is public or private.

Typically, the ownership of a sewer is not always simple to determine, so some enquiries might have to be made to find out.
A public sewer is a sewer that has been taken on by a sewerage undertaker, usually the regional water authorities.
Once a sewer has been utilised by a water company, the maintenance and cleaning, plus dealing with any blockages or other issues, is then their responsibility. The local water authority should ideally have plans for all of the sewers that they are responsible for.
Private Drains
If your property is the only one using a specific pipe, this will count as a private drain. This means that if the drain ever encounters a blockage, you are entirely responsible for dealing with it, and you will have to pay out the money for it to be cleared and fixed by a private contractor.
Private Sewers
If you and your neighbour's property all have shared ownership of the same pipe, this is referred to as a private sewer. If a private sewer ends up blocked, every household that uses it has equal responsibility for its fixing and should share the cost of having the blocked pipe cleared. If there is ever a dispute over who is accountable for the line, this can cause a problem.

It is best to contact your local Environmental Health Officers, as they have the ability to serve a notice on everybody that uses that private sewer. The notice will order all responsible parties to have the pipe cleared within 48 hours. If you and your neighbours are still unable to reach a responsibility agreement and the sewer has remained blocked, then the Environmental Health Officers will have to make arrangements for a private contractor to clear out the sewer and will fairly bill everyone involved; this process is called 'works in default'.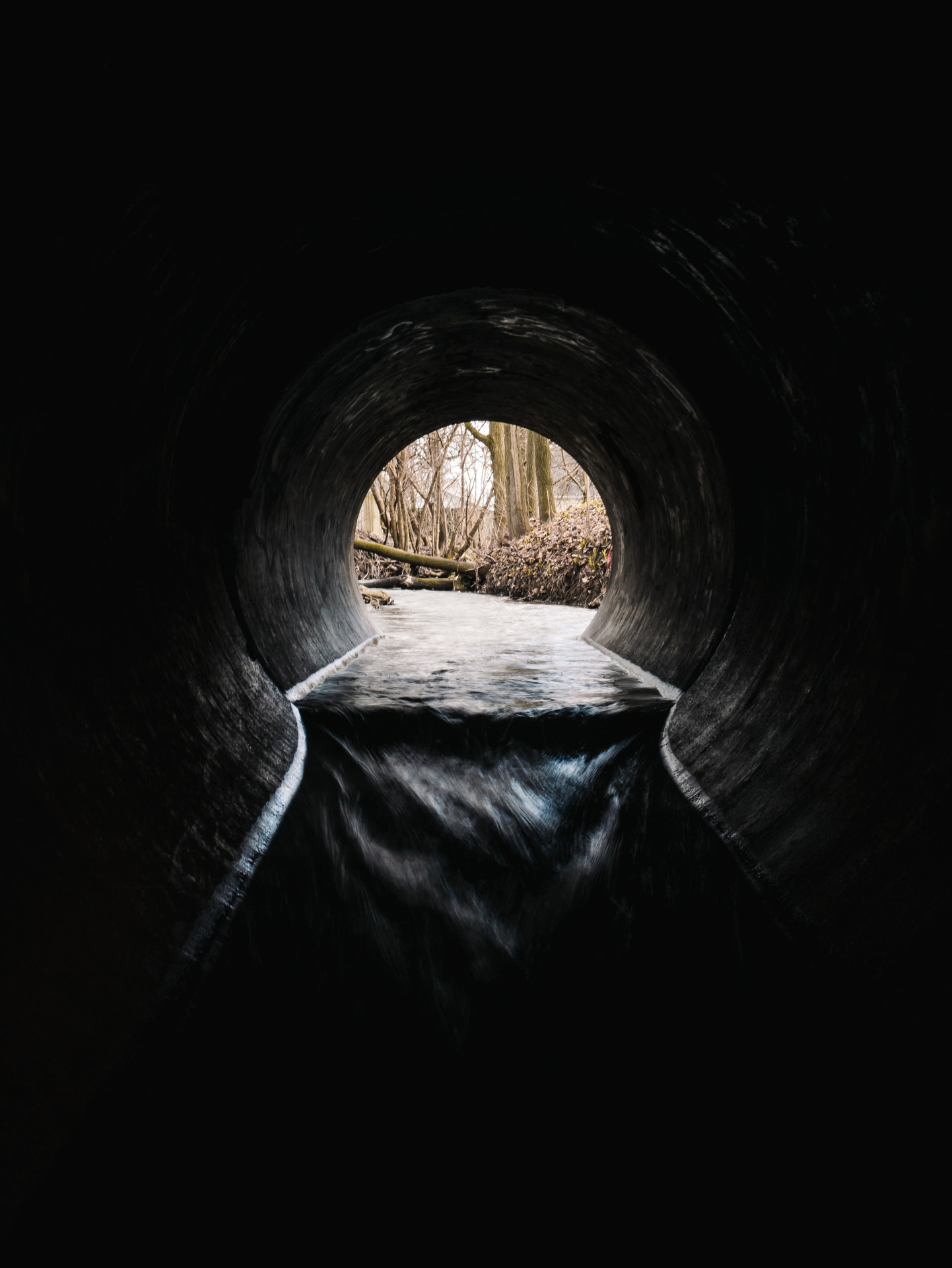 What's the difference between a drain and a sewer?
A drain is a pipe that drains water and waste from people's properties, garages, sheds, outhouses, and basically, any structure equipped with plumbing facilities. Lateral drains are a distance of pipe that transports water waste from your property and into a sewer. It will typically be located outside of your property boundary, often underneath a public pavement or road. Lateral drains may run under your property if you happen to share a sewer with any neighbours.

A sewer will collect water and waste from the gutters and drains of multiple buildings. A considerable number of them will be publicly owned and maintained by a local council or water company. However, there are still several sewers that remain privately-owned. Some people may not be connected to a sewer but to a septic tank, cesspool or treatment plant. If your property isn't connected to a sewer, you won't have to pay sewerage charges to a sewerage company.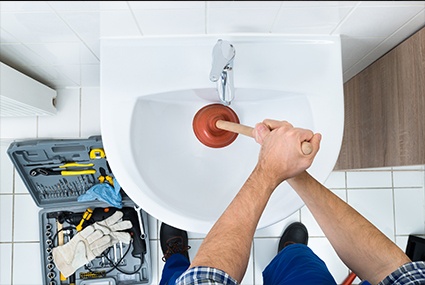 How to handle blockages or drain damage
If you've experienced a blockage or found signs of slow drains in your property, then it may take a considerable amount of work to figure out exactly where the problem lies.
If you arrange to have the surrounding drains inspected, but a blockage is discovered outside of your property, it is not you or your landlord's responsibility to arrange the repair.
It will either be your neighbour's responsibility, who will have to contact a drainage contractor, or the responsibility of your water supplier, who will have to perform the repairs themselves.
If the blockage or damage is within your property boundaries, the responsibility will fall on you to resolve the issue.
You can do this by contacting a drainage contractor and discussing the matter with them. After performing an inspection, the drain will need to be either cleared or repaired. Your home insurance may cover your drains, so make sure you find this information out beforehand.
---
Do you need drain clearing in London? Contact our drainage expert today.