Drain Specialists in North London

Edgware, Barnet, Enfield
Do you require professional drain specialists in North London? We are your first choice for removing drain blockages, drain cleaning and drain clearance. We also provide specialist CCTV drain surveys and thermal imaging.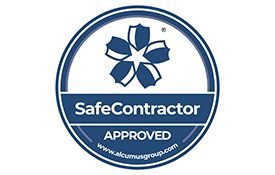 If you require drain specialists near you, we offer professional drainage services for Enfield, Barnet, Edgeware, Wembley, Cheshunt, Potters Bar, Southgate and the surrounding areas. Call 020 8363 0448 today for Drain Unblocking in North London

Professional Drainage Services

Do you have a blocked drain?
Here at London Drain Clear Ltd we are committed to providing the highest quality service possible. We have a proven track record of delivering on time and within budget.
Drain Services
We offer drain unblocking for sinks, baths, toilets and outside drains.

Drain Clearing
To prevent blocked drain problems, we offer drain clearing and jetting.

Drainage Repairs
We can easily identify a drain problem and provide solutions.

Blocked Drains London
London Drain Clear Ltd have been established for over 20 years helping clear blocked drains in North London.

Our team are committed to giving clients the very best service, based on solid drainage advice and expertise. We also use the most advanced and innovative technology and equipment available.

If you're looking for professional drainage services around the London area, then we can help! We have years of experience and knowledge in the industry, with all the high-quality and latest equipment.
Problems with your drains can be a nightmare, which is why we provide a 24/7 emergency call-out service in case you need us out of hours.

Commercial and Domestic Drainage Unblocking
We provide various drain clearance services to both commercial and domestic clients throughout North London and the surrounding Burroughs.
Contact our drain specialists for drain unblocking in Enfield, Barnet, Edgeware, Wembley, Cheshunt, Potters Bar, Southgate and the surrounding areas.
We cover drain services for both commercial and domestic purposes. For example, for large businesses and also for people's homes. No job is too big or too small for us, and we work hard to ensure all jobs are done to the highest standard.
We are available to unblock drains throughout London. If you require drain unblocking or clearance, we are the premium drainage company for London and surrounding areas.
Blocked Toilets
Blocked Baths
Blocked Drains
Blocked Sinks
Blocked Gulleys
Main Drains
Manholes
CCTV Drain Surveys
Stack Pipes
Drain Jetting
Blocked Showers
Bath Basins
Our clients consider us as specialists who are proficient and reliable. Due to our large company size and diverse skills, we are able to ensure jobs are undertaken by suitably qualified staff. Where appropriate, we will use specialist equipment such as CCTV cameras and thermal imaging. All our personnel are all highly skilled, trained and motivated.
CCTV Drainage Surveys
As drainage is hidden from view, finding the exact cause and nature of a problem is unknown. That's why a CCTV inspection is crucial.

Our engineers are drain surveys Specialists. We are fully equipped for undertaking inspections in Domestic, Commercial and Industrial drainage for your property.

Our push rod units are fitted with sonar locators to pinpoint the exact location of any problem from the surface.

Do you need a CCTV drain survey?
All inspection footage is produced onto USB and supplied with a full report. We can also provide a look-see option if required, and make the necessary recommendations for any remedial works that may be needed.
CCTV drain surveys can also be used for a Pre Home Purchase Survey if you are thinking of moving. We offer drainage services at the best prices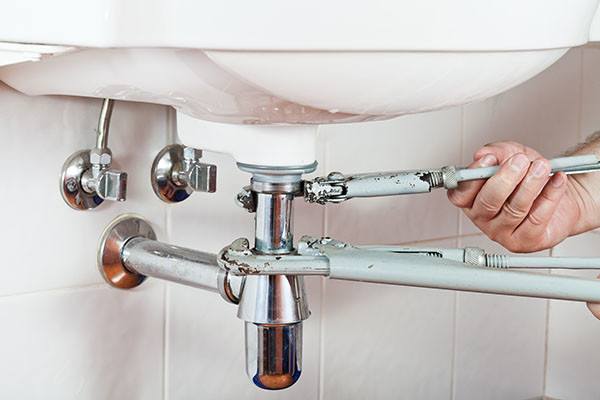 Drain Unblocking Services Near Me
If you want to speak to a drainage company that cares, speak to London Drain Clear Ltd today. We can help with emergency drain repairs and drain unblocking throughout North London.

Our Drain unblocking services cover the whole of North London including:

EDMONTON N.9 N18
WOODFORD E.18
ENFIELD EN2 EN1
WALTHAMSTOW E17
BARNET EN4 EN5
CHINGFORD E4
WHETSTONE N20
BROXBOURNE EN8
WINCHMORE HILL N21
CHESTHUNT EN10
SOUTHGATE N14
FINCHLEY N2 N3
OAKWOOD EN2
BOREHAMWOOD WD6
TOTTENHAM N15 N17
NORTH FINCHLEY N12
WOOD GREEN N22
WALTHAM CROSS EN8
ARNOS GROVE N11
WALTHAM ABBEY EN9
HODDESDON EN11
STAMFORD HILL N16
HARLOW CM19
ISLINGTON N1
EDGWARE HA8
CAMDEN NW1
SHENLEY WD7
GOLDERS GREEN NW11
CRICKLEWOOD NW2
CHESHUNT EN8
BRICKLEWOOD NW2
KENTISH TOWN NW5
HAMPSTEAD NW3
ARCHWAY N19
HOLLOWAY N7
TUFFNEL PARK N7
WATFORD WD18 WD20
WATFORD WD7
RADLET WD7
HADLEY WOOD EN4
Emergency Drain Unblocking London
Our services are second to none, and due to our level of qualifications and training, we can handle most of your drainage problems and also give you the advice you need to help you maintain your drains to avoid further problems.

It is important that you don't try and fix drainage problems by yourself, or diagnose them yourself as you could make the issue even worse, which could result in a more expensive repair or replacement bill.

If you would like to find out more information regarding the services that we offer, please don't hesitate to contact us today. You can get in touch by giving us a call or sending us an email and a member of our team will be happy to help you.

We work hard to provide each and every customer with the highest level of service and ensure we leave them feeling happy and satisfied with the repairs, cost and timings.
The service was prompt and efficient. They left the property tidy throughout.
Drain Unblocking- June, Chingford
The engineer was smartly dressed and polite during their visit. They quickly identified the problem and cleared the drain leaving it clean and working perfectly.
Drain Clearing- Mr and Mrs Clintin, Harlow
I would recommend this service for drain clearance. They were quick and efficient. Exceptional service all round.
Sink Unblocking- Sarah, Hampstead
Great service for cleaning blocked drains. Professional, tidy and efficient.
Drain Unblocking- Dennis and Pat, Hampstead
I would recommend this service for drain clearance. They were quick and efficient. Exceptional service all round.
Sink Unblocking- Sarah, Hampstead
I was very impresses with the work completed by the engineer. They also had a great customer service which was available when we needed them.
CCTV Drain Inspection- Bethany, Watford
Perfect service. I explained the problem and it was promptly fixed. Clean, polite and efficient. Highly recommended.
Thermal Damp Inspection- Steve and Samantha, Southgate
For more information about London Drain Clear Ltd please take a look at our services or contact us anytime on 020 8363 0448 for drain specialists in Enfield, Barnet, Edgeware, Wembley, Cheshunt, Potters Bar, Southgate and North London.